Gila Ben

Apache Trout

The Apache Trout became Arizona's official state fish in 1986. The Apache trout is only found in lakes and streams of the White Mountains in eastern Arizona and no place else in the world.

Apache Trout are yellow-gold on the body with a dark olive green color on the tip of the head and back. Dark spots cover the tail, dorsal fin, and body.

A century ago there were plenty of Apache Trout, but as Arizona's human population grew the Apache Trout almost went extinct because of over-fishing. In 1973 it became one of the first fish species protected under the Endangered Species Act. Although still listed as a "threatened species," conservation efforts have helped Apache Trout numbers to increase.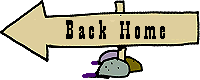 All artwork on GilaBen.com is copyrighted. ALL RIGHTS RESERVED.
The artwork on this Web site cannot be reproduced in any form without the written consent of the illustrator, Mark A. Hicks
Trade names and trademarks mentioned and/or displayed on this Web site are the property of their respective owners.
Terms of use and copyright information